Mins Pipe Show was created by Sam Young.
Sam's journey with glass art began with becoming a collector. After years of being immersed in the community, in 2018, Sam began blowing glass and gained a new respect and appreciation for the art he had collected. When he decided that he did not want to dedicate his full time to creating the art, he came up with the idea of putting together a glass show.
The first ever Mins Pipe Show launched @ Glass House in October 2019. Sam put the event on with just the help of his girlfriend, his assistant, and four of his friends. From that first event, Sam continued to put on a string of glass art shows, connecting with different artists around the world.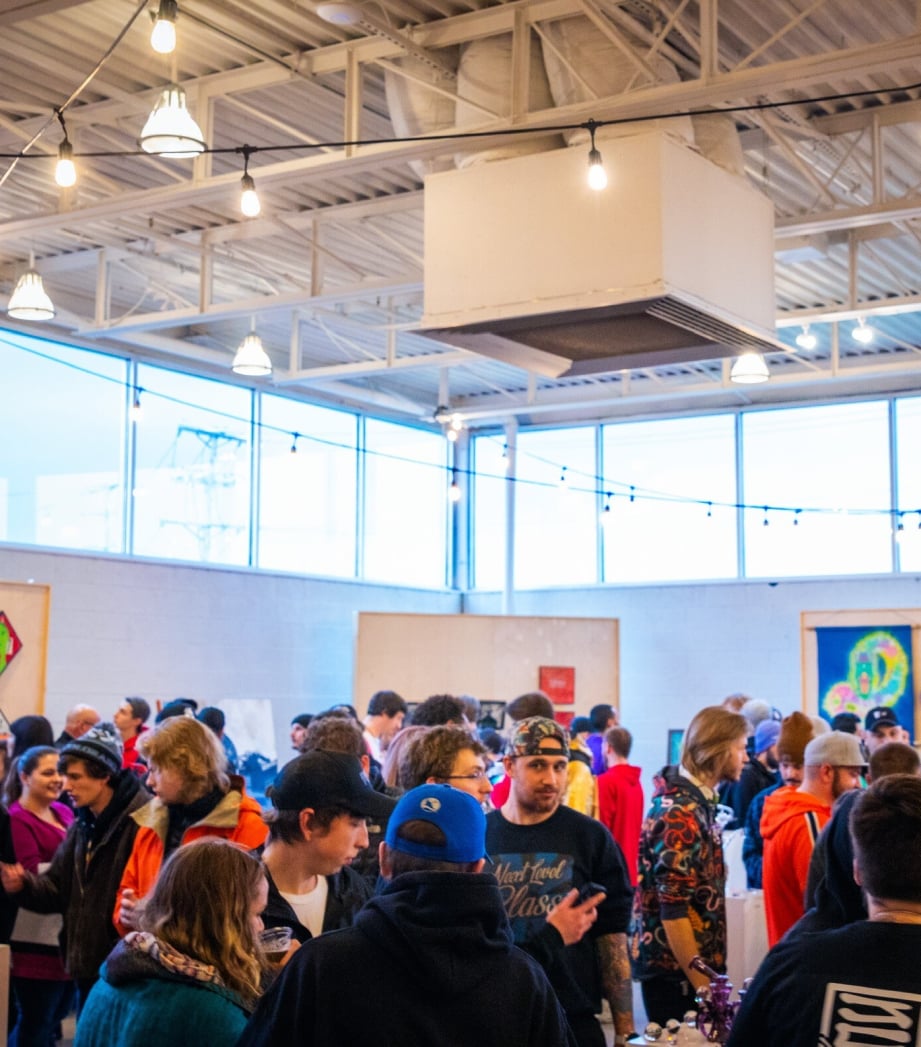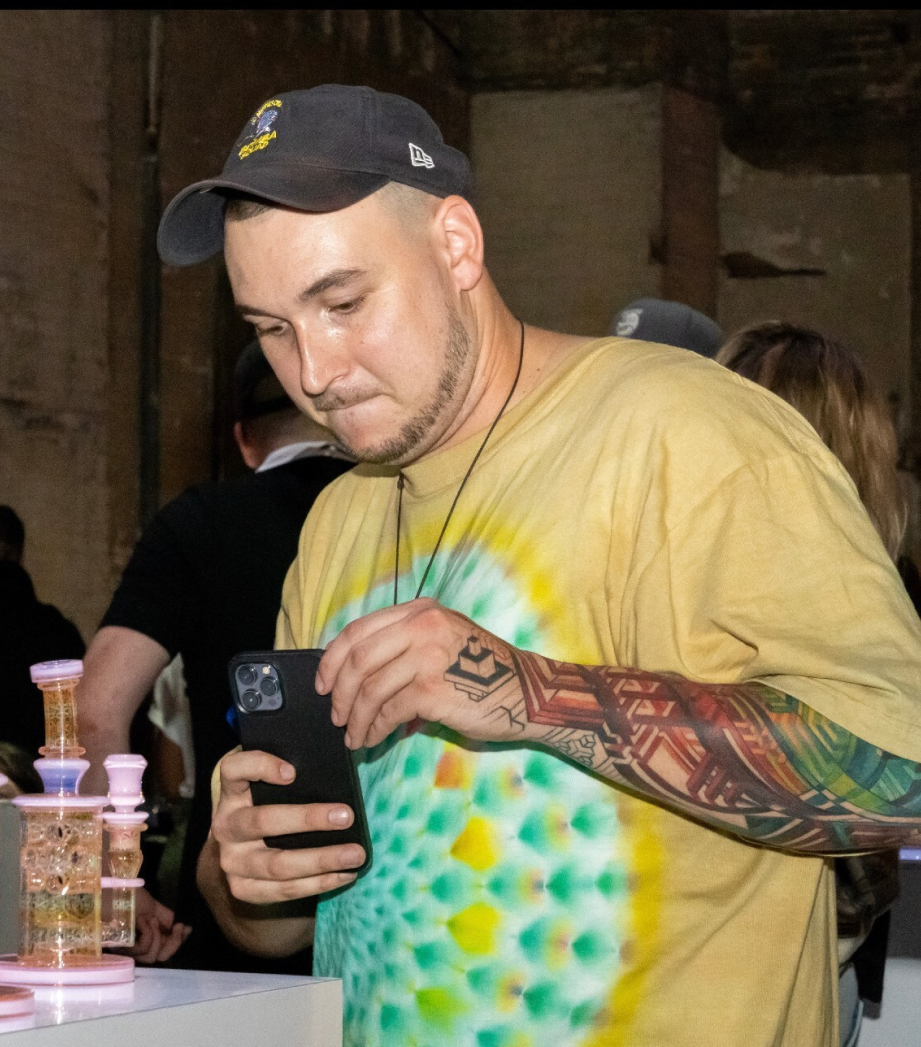 In August 2022, we were delighted to host Sam and the Mins Pipe Show for another event featuring Gaspar Firmat aka Gaspareti, a glassblower from Argentina / Chile. The event was a black-tie, red carpet movie premiere theme entitled Jawn Wick: The Movie.
We had the opportunity to chat with Sam about Mins Pipe Show and the August event and this is what he had to say:
How long have you been doing glass art? How did you get started?
I started collecting glass art as young as 15 years old living with my mother and hiding pipes in my closet. I have been working full time in the Glass Art Community since 2015. I partnered with a local shop and left my retail job at Mall of America to open a gallery in Uptown Minneapolis. We went our separate ways in 2017.
How did the Mins Pipe Show come to be? Where do you see the Mins Pipe Show in the next five years?
Late 2017, when working on sales of small items and brokering other collectors' glass art primarily through Facebook and instagram, I started to feel stagnant. It felt as though I was just operating at my old retail job again. That is when I decided I wanted to start a new chapter and put on a pop up event.
When I started Mins I wrote down and saved this:
"I want mins shows to display works from artists that they want to see on display, in a way it should be displayed, and pay artists what they want to be paid, how they'd like to be paid.
Additionally I want to display works that are generally unavailable to the public at a fair price for collectors to be able to obtain.
I'm unsure where Mins will go in the next 5 years. I want to continue working with and supporting those who want to support me. And in addition continue to display glass art in the light I think it should be seen in. I would love to display a Mins event in the Walker Art Center & other museums throughout the country and one day open a Functional Glass Art Museum for all to visit."
Who is Gaspareti? What should people expect to see at the event at Glass House?
Gaspar Firmat aka Gaspareti is a glassblower from Argentina / Chile who is currently based out of Seattle Washington. He has been featured in our last 2 years of Mins exhibitions and is a fantastic human and artist! Gaspar has created a design he calls the "Gas Pump" that has become a staple of his work alongside the well known "Disc Flip" technique used to hand draw images on glass. The "Gas Pump" also has 2 other variations, the "Double Pump" & "Gas Bub" that you will see on display 8/12.
What are some ways people can learn more about the Mins Pipe Show?
The best way to learn about Mins Pipe Show is instagram. This is our main outlet and form of communication! Please go to @minspipeshow.
We're always a DM away! In addition, our website is ALMOST complete! Keep checking back to minspipeshow.com for some updates in the near future!
Is there anything else you want to tell the Glass House audience about the Mins Pipe Show?
Come to the event 8/12 and see more for yourself! Free entry at 6pm.
SPACES ACTIVATED
Holden Room
Glenwood Lounge
EVENT TYPE
Happenings
Pop-up @minspipeshow