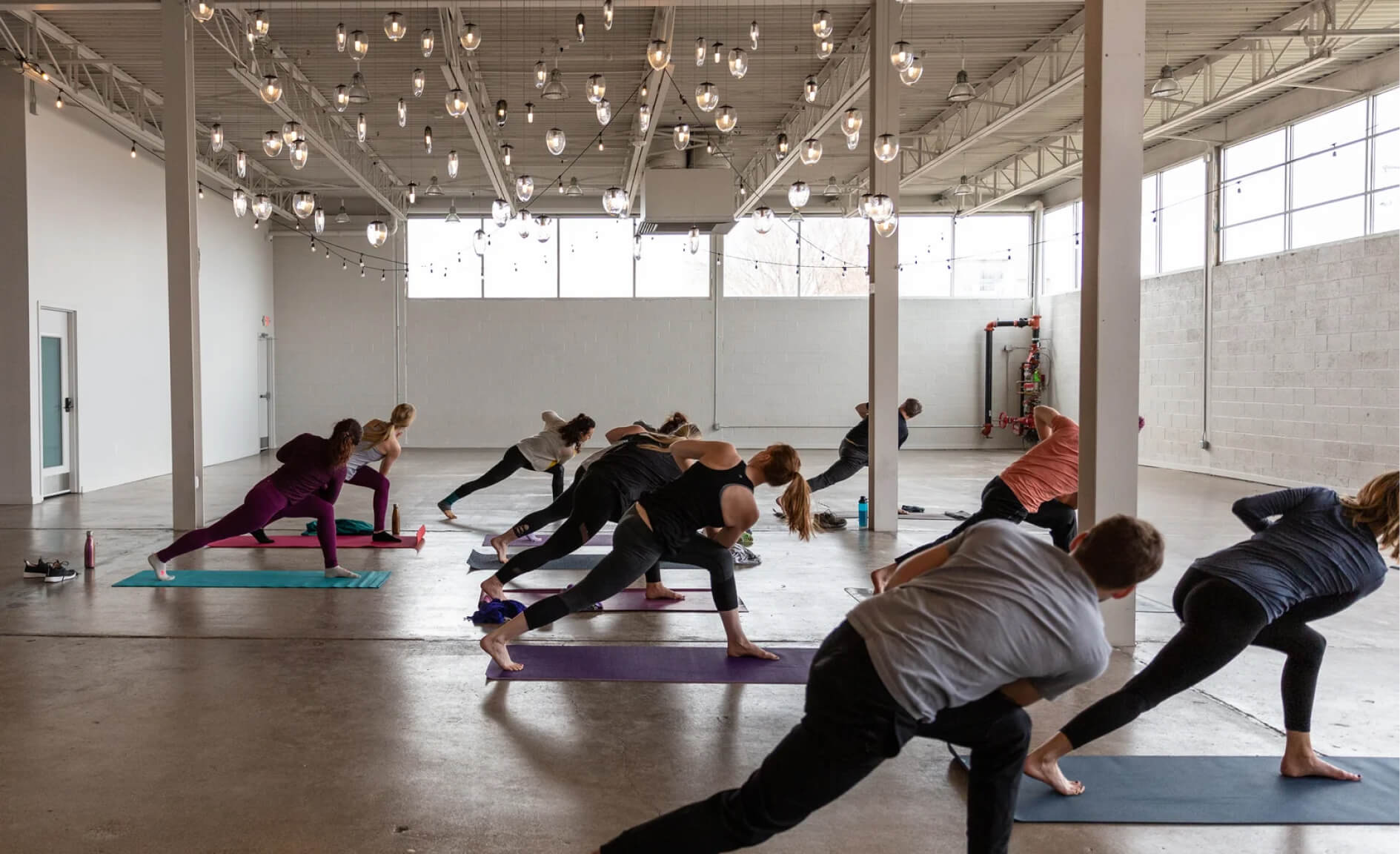 Breathe in the coffee, breathe out the bad vibes.
Glass House was proud to host a Coffee & Yoga series taught by Annie Hayes in our Holden Room.
Annie is a wellness deviant, kindness badass, and she is working to bring affordable wellness & yoga to everybody. Using creative vinyasa yoga as a tool to making people feel better.
Her open and inclusive approach encourages ease, honesty, humor, compassion, and authenticity. She meets you on the mat and encourages you to accept exactly where you are today while pushing you towards an improved tomorrow. Her goal of every class is simple: for you to feel better walking out than you did when you walked in.
All humans and all levels are welcome.
---
Meet Annie:
Annie Hayes is a yoga teacher, meditation guide, and wellness coach with certifications from the Mayo Clinic of Rochester, MN, and Yoga Center of Minneapolis. She holds an M.B.A. and is a national board-certified health and wellness coach (NBC-HWC).
SPACES ACTIVATED
Holden Room
Glenwood Lounge
EVENT TYPE
Happenings, Fitness and Wellness