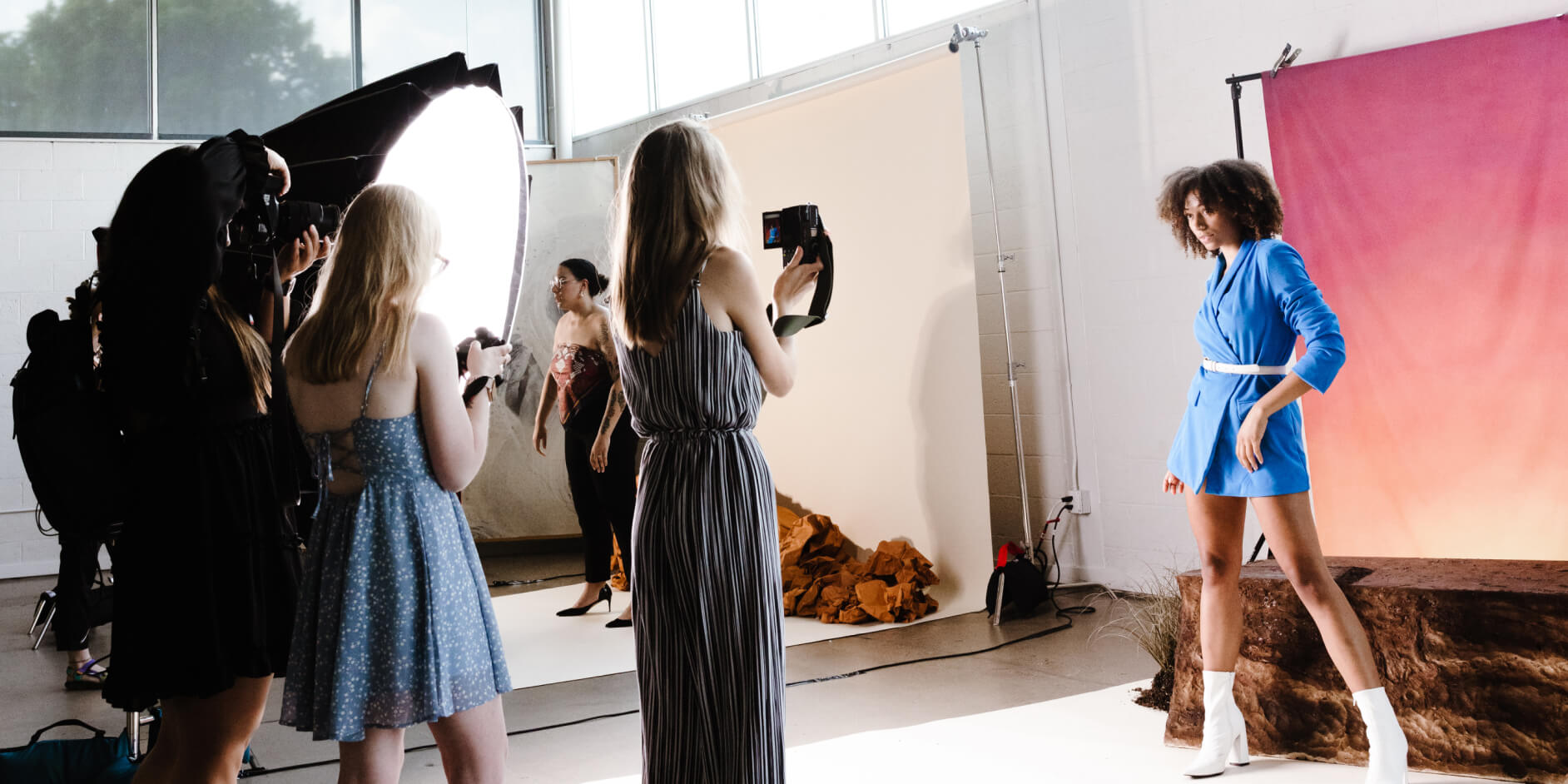 Calling all creatives! MUSE is back at Glass House for another event!
MUSE are community-centered, collaborative-based events for photographers, models, influencers and anyone that loves to create.
Founded by Irelynd Williams, creator of HER, MUSE events remove the logistical and financial barrier that holds many creatives back from being able to further their careers, passions and portfolios. She handles all pre-production from curating each event's theme and coordinating set designs, team hiring, sourcing, build, installation and day-of event coordination.
This allows attendees access to set designs, installations, venues and professional equipment that they may not have had access to otherwise. And of course, time to create with their community stress-free.
MUSE is open to any creative of any experience level.
For this upcoming event, MUSE will be taking inspiration from designer campaigns, storefronts and store interiors to recreate in smaller-scale room build outs. Each designer reference will have its own curated space for a total of five sets: Miu Miu, YSL, Chanel, Gucci and Jacquemus.
To provide MUSE attendees with access to more resources that will elevate their work, MUSE has partnered with three local brands and designers that will be providing merchandise for attendees to utilize while shooting! These designers all have their own unique aesthetics to give you plenty of variety of content, portfolio material and new inspirations.
@daretodarling aims to inspire individuals to break free from their limitations and embrace their courage through unique pieces. Dare to Darling will have tops and jackets that feature unique knit detailing in sizes XS-XL. Pieces will be available for purchase at the event as well.
@elinestelle is a Minneapolis-based sewing content creator, founded on inspiring, teaching, and fostering a sense of community for people who love to sew. Elin will have dresses, coats and statement pieces in sizes 10-12. (Other sizes may be requested in advance.)
@izziesummer is a stylist and vintage brand focused on 90's and 2000's clothing. Her brand is inspired by pop fashion, industrial wear of the north, and Chinese fabrics. Izzie will have a large variety of tops, bottoms, outerwear and accessories in sizes XXS-XXXL. Pieces will be available for purchase at the event as well.
Your ticket allows you access to all sets, creating spaces, networking spaces and for the first time, access to merchandise from Dare to Darling, Elin Estelle and Izzie Summers to elevate wardrobe.
DATE: December 2
TIME: 12-4p
LOCATION: 145 Holden St. N, Minneapolis, MN 55405
TICKETS